If you've been looking to pick up a Google Pixel 4, the latest smartphone from the tech giant, you're in luck, as a Black Friday deal on it and the mid-range Google Pixel 3a means the two smartphones are much more affordable than before.
This Black Friday phone sale comes from Google itself, as the company has cut prices on a few of its products including these two phones, certain smart home kit and more.
The Google Pixel 4 was released only a month ago, so it's got all the bells and whistles of a modern flagship smartphone like a high-end screen, snappy chipset and impressive camera capabilities. It launched for £669, but the deal takes it down to £599, which is impressively low for such a new phone.
Google Pixel 4: £669 £599 at Google Store
It's rare to see such a new phone get discounted, but Google has wiped £70 off the price of the Pixel 4 just weeks after it became available to pick up. At this new low price, the phone is somewhat of a steal, contending with mid-range handsets.
View Deal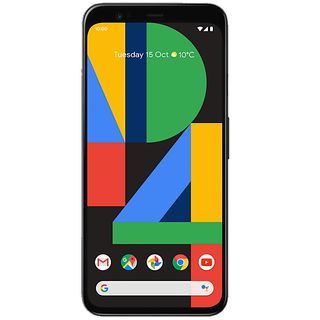 Google Pixel 4 XL: £829 £759 at Google Store
If you want Google's newest smartphone, this is the device we'd recommend, with a big screen and a battery that'll easily see you through the day. £70 off makes it a tempting buy, especially because Black Friday deals on the device will likely be rare.View Deal
Perhaps the more interesting smartphone of the two is the Google Pixel 3a, an affordable version of the Pixel 3 that retains its design and many of its features, with a slightly weaker chipset and camera AI.
That being said, it's still a great phone, especially because of its cheap price. A sale on it, that knocks off almost 20% (£70 in total) makes it an even better option for people who want an accomplished 2019 smartphone at a low price.
Google Pixel 3a: £399 £329 at Google Store
Google's affordable smartphone made a splash when it debuted, and it's pretty cheap now with this deal wiping £70 off the cost. Only having to pay £329 for one of the best budget camera phones in the world seems like a steal, so you better act fast to grab it for yourself.
View Deal
Google Pixel 3a XL: £469 £399 at Google Store
If you prefer bigger phones, the Pixel 3a's bigger sibling, the 3a XL, is also £70 off, bringing the price under £400 for the first time. This has got all the cool features of the 3a, plus a bigger battery and screen, great for if you need a long-lasting phone.View Deal
TechRadar is scouring every retailer and rounding up all the top deals over the Black Friday period, and we've put all the best Black Friday deals and Cyber Monday deals in easy-to-navigate articles to help you find the bargains you're looking for.
Source link